First Easter
4/21 - 4/23/2000
click any picture for a larger image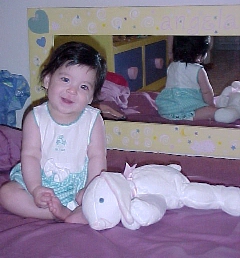 Here I am on Good Friday with my bunny.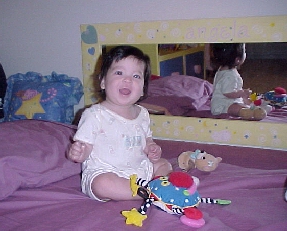 Here I am playing with some of my toys. I'm really sitting good now!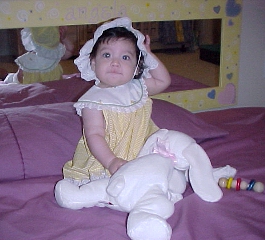 And here I am on Easter Sunday all dressed up with my bonnet on. Mom went crazy taking pictures of me, so here are four more pictures of me in my yellow dress:

Also check out pictures of my first Easter egg hunt!