Thanksgiving in Las Vegas!
13 Months Old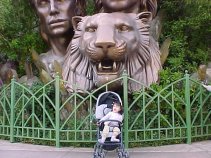 11/23 - 11/27/2000
click any picture for a larger image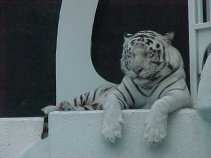 I got to go to the mirage and see the white tigers!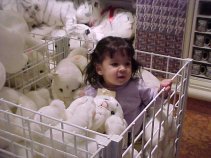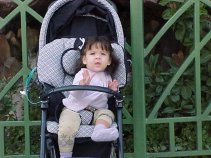 I enjoyed strolling around and seeing the rest of the animals there!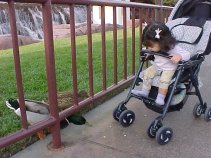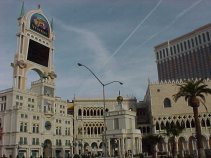 I stayed in a luxurious two bedroom suite at The Venetian with Mom, Dad, and our friend Linda. I had LOTS of room to play and an incredible view.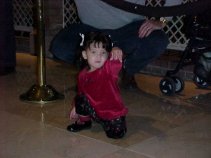 I went to my first show, Mystere. I was amazed. I clapped and pointed at all the acts. Here I am all dressed up just before the show.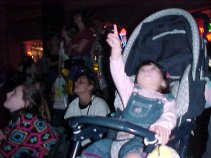 One of my favorite places was the Caesar's Forum Shops. I watched the fountain transform into a fiery show!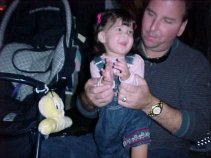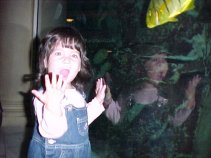 I also really enjoyed the aquarium at the Forum Shops. There were even sharks in there!